Dragonfly P Daffodil 2*D/*DD
May 9, 2012
gold
polled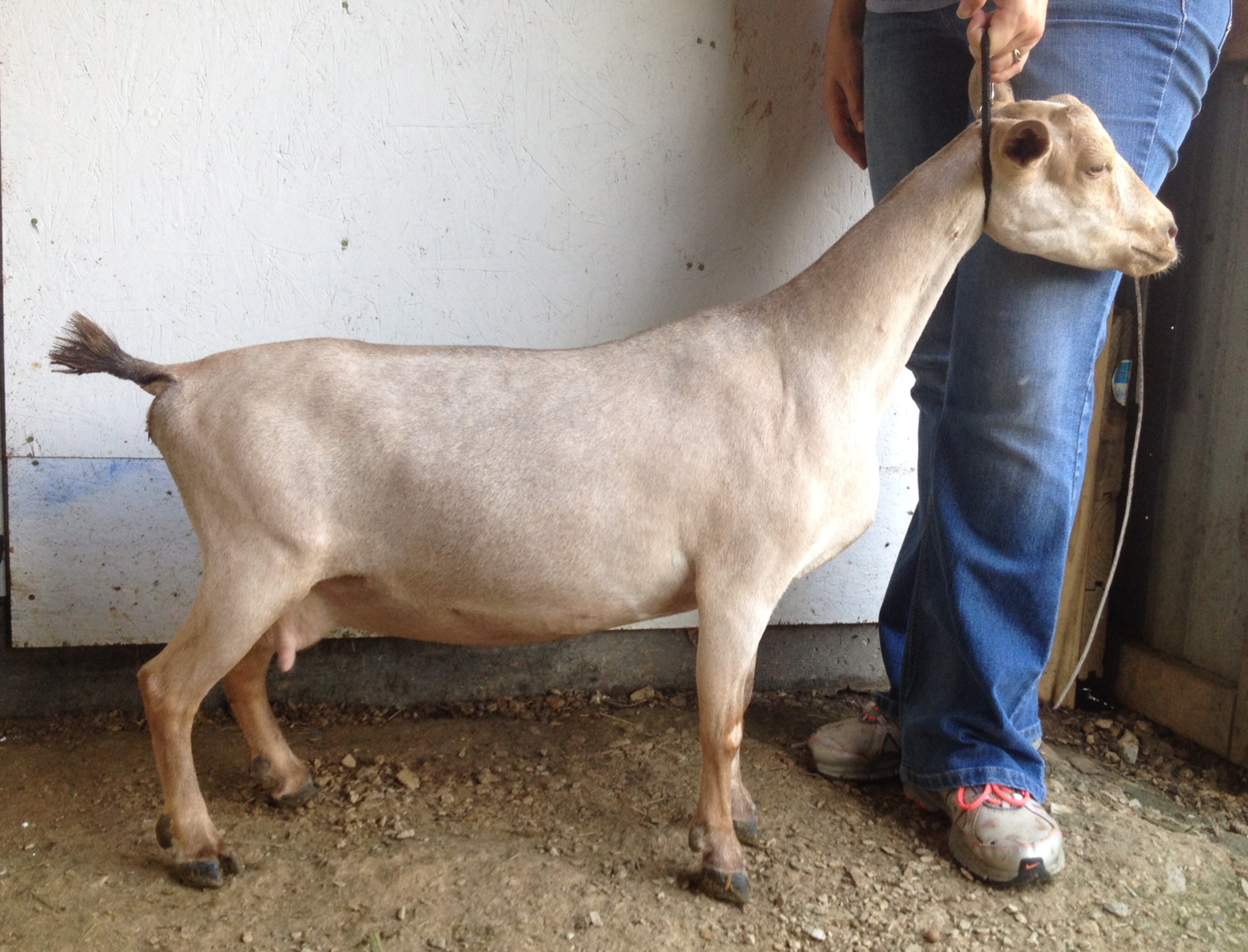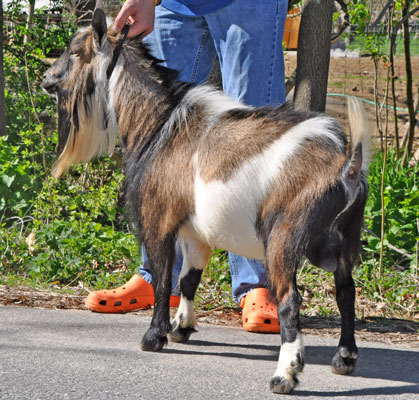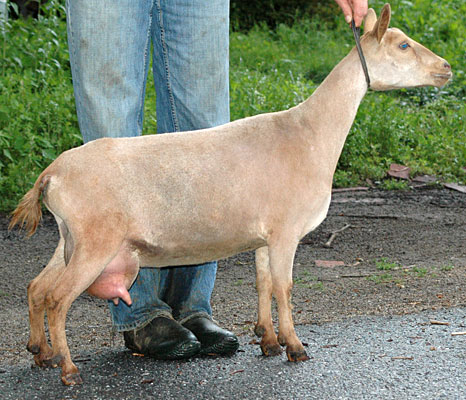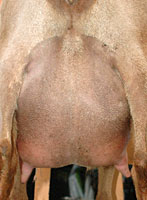 Daffy's sire, dam & dam's udder.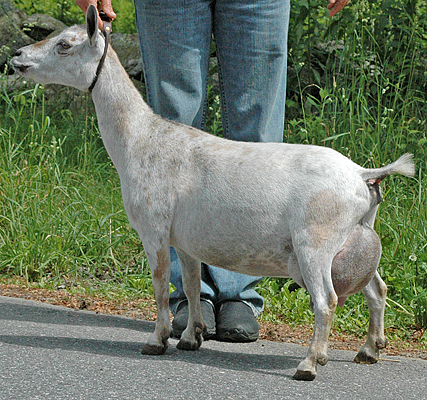 Daffy's paternal granddam.
Dragonfly P Daffodil
Dragonfly IH Poseidon
Promisedland Incredible Hunk +*S
AR Flat Rocks Charybdis *D VG
Dragonfly T Sunflower *D
Flat Rocks Tuan
Doe-Sy-Doe SW Daffodil
Daffy came to us quite on accident - but what a happy addition to the herd she is!
This doe just oozes dairy character! From her fine, dairy skin to her flinty bone and angular frame...she's the picture of femininity. With that, she's still nice and wide with a lovely dairy wedge from all angles and nice feet & legs.
Her udder is a little harder to critique as she apparently was dried off with an active staph infection before we got her and freshened in 2014 with mastitis - so it's been pretty labor intensive getting her udder working and it wound up quite uneven. However, it is obvious to see that her rear udder height is awesome, her MSL is strong and well defined, her orifices are easy to express and her texture is butter-soft. At the time of writing this, Daffy is just a couple weeks fresh and has come into milk, finally. I'd say once her udder gets healthy she will be terrifically productive! Her dam's udder wasn't awesome, but it does appear that her sire's genetics are pulling it back up.
Throughout the traumatic treatment of her mastitis, this doe has been so very stoic and patient with me. Aside from when she's in heat (wow - you won't miss that!) she is just a gem. When other does would be kicking and screaming, she stood quietly, allowing me to massage and infuse and massage some more to get all that congestion and infection out of her poor udder.
Kidding History

Date

Does/Bucks

Sire

Names

Photos

2013
0/2
@Sycamore Springs
?
July 30, 2014
2/1
*B Dragonfly HLJ Remington *S
HM Iris, Peonie & Allium
February 24, 2015
2/3
*B Helmstead Minis FF Spit Fire *S/*DS
HM SF Dahlia & Taro
DHI History
Age
DIM
Milk Lbs.
BF Lbs.
% BF
Pro. Lbs.
% Pro.
Height
Notes
2.10
45
3.4
4.0
3.5
19 4/8"
ODT
Show Results
AGS
ADGA
NDGA
Bucks Does Kidding Schedule Kids