Helmstead Minis CB Honey Boo Boo 5*D/*DD
May 20, 2014
gold chamoisee with white; moonspots
polled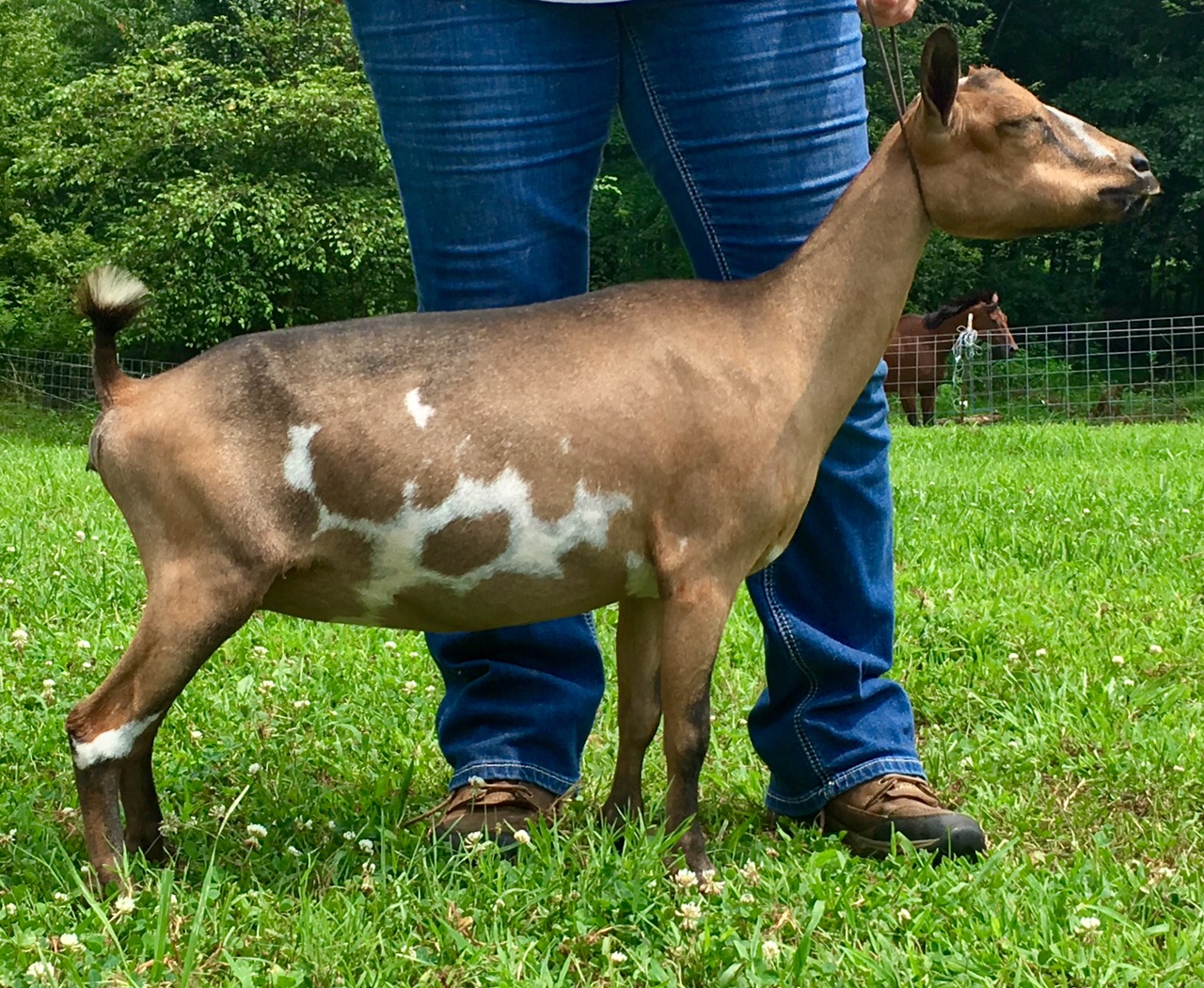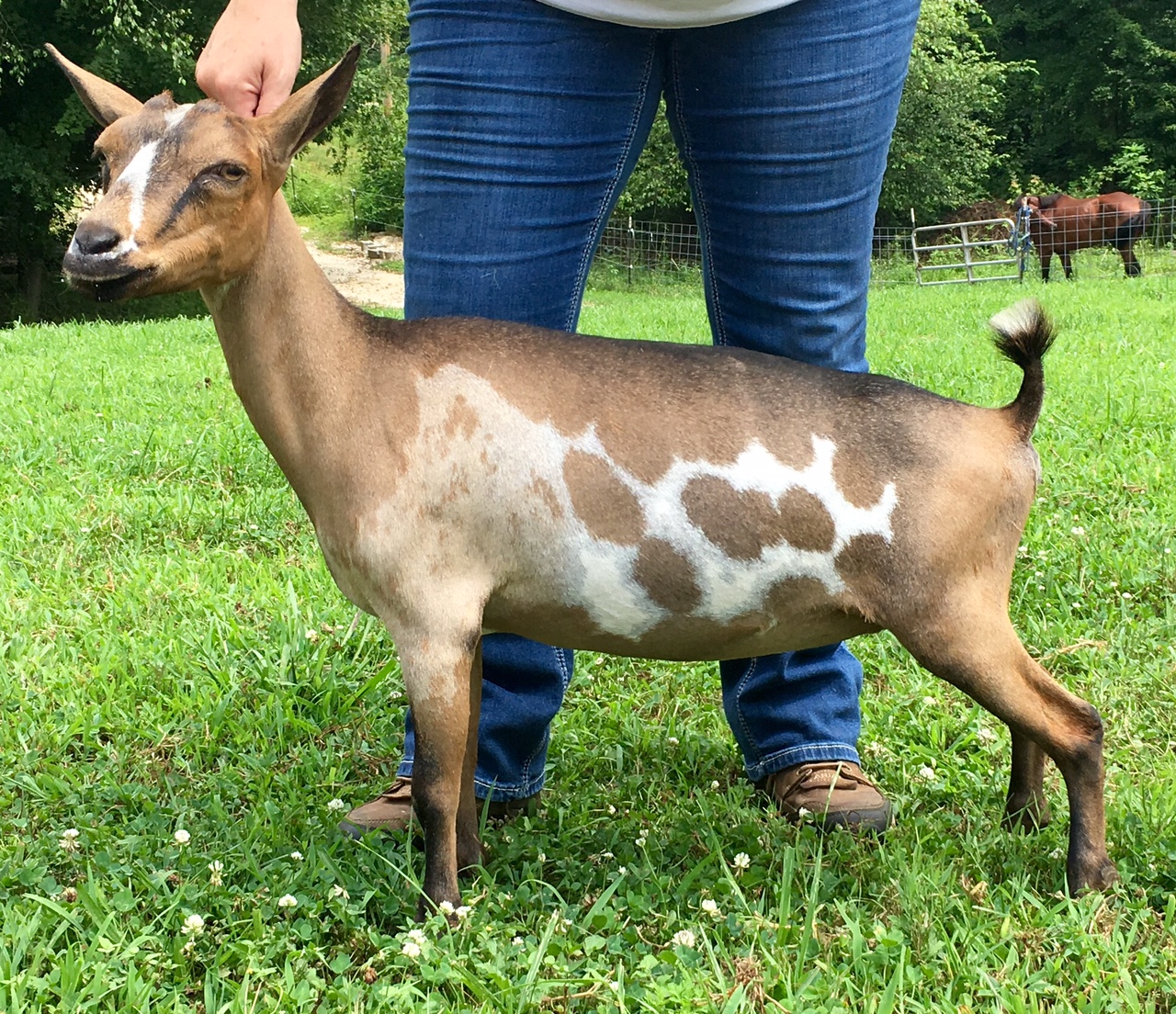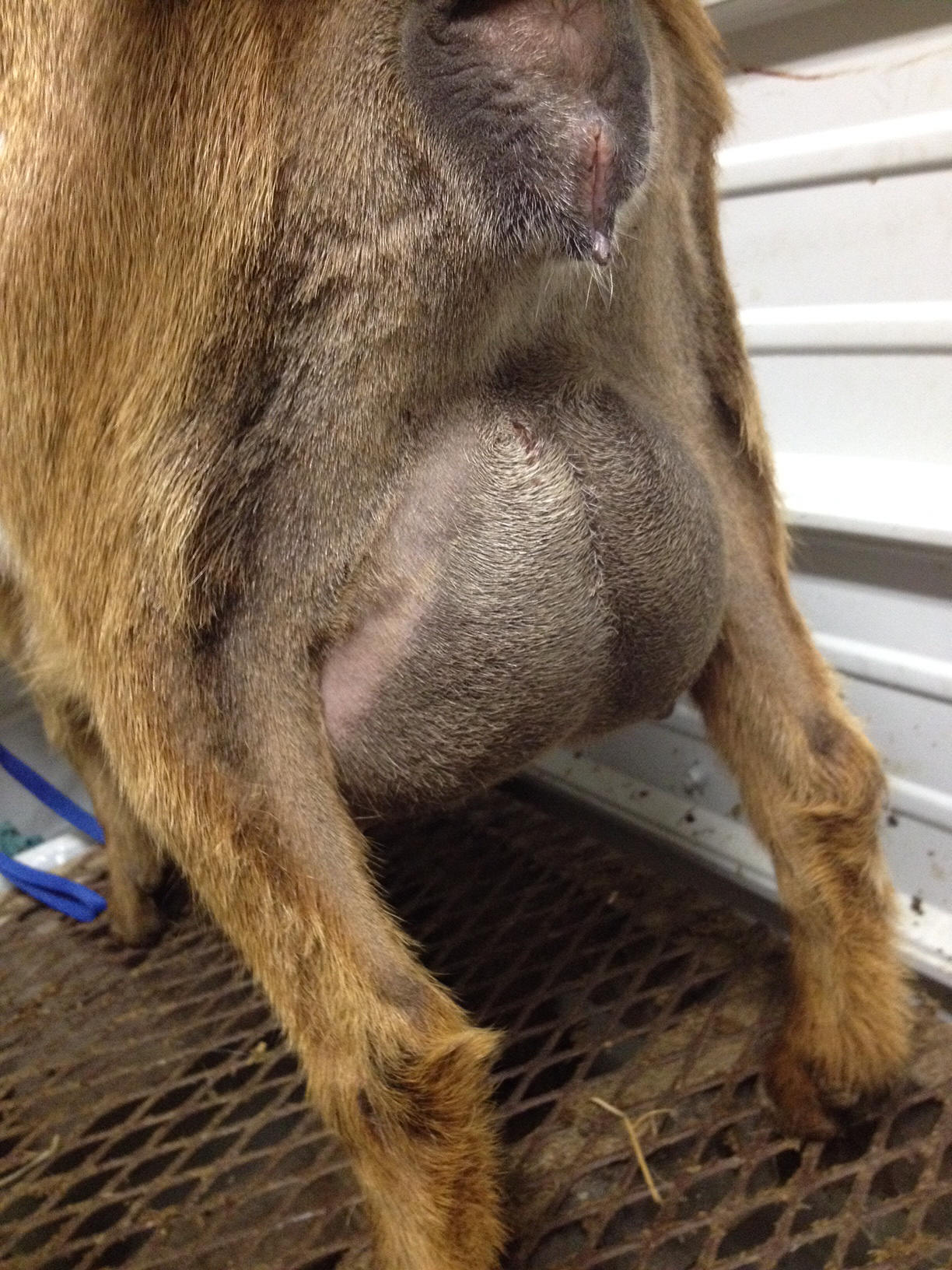 First freshening udder.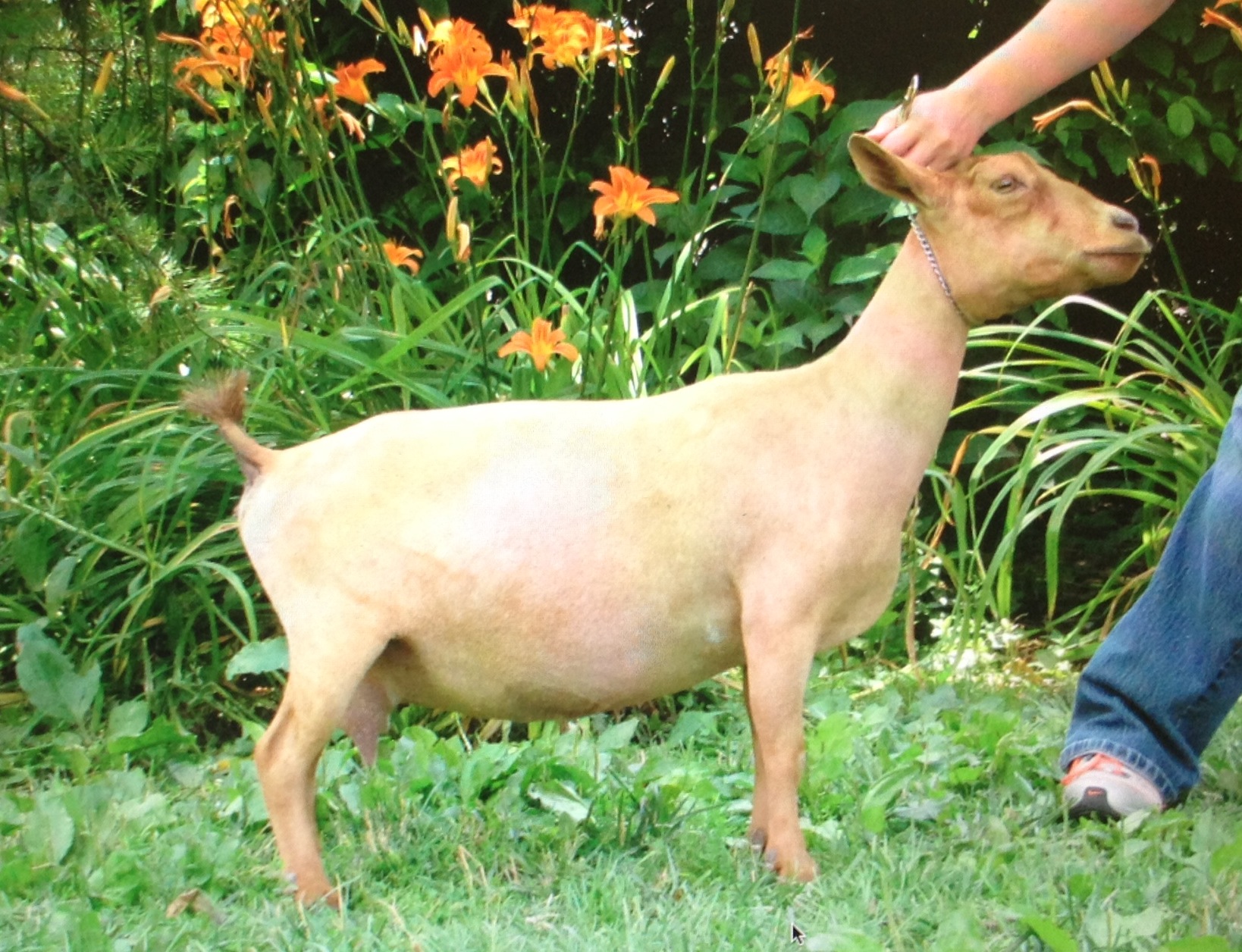 Sire & Dam
Helmstead Minis CB Mali Boo
Muddy Creek BC Caribou +S
+B Rosasharn UP Bronze Copper *S
Kids Corral PT Gingerbreadgirl
AR Lost Valley MR Picollo 1*M/4*D
ARMCH/CH Lost Valley KW Mercury Rising +*S E
Lost Valley Tambourine 3*D
I suppose I have to explain myself when it comes to this name. While NOT a fan of the show - I had to do it. We call this doe's sire "Boo" and her dam "Honey". Honey Boo Boo. Get it?
BooBoo is another doe who really took after her sire. She is long and dairy. We've had great success with both the Uproar and Kingwood lines she has top and bottom, so are very interested to see this doe kid grow up!
She freshened with twin bucks for her first year with a stunning udder milking well enough to star in two registries, JUST shy of getting all three!
Kidding History

Date

Does/Bucks

Sire

Names

Photos

February 17, 2016
0/2
*B Helmstead Minis GB Art of War *S/*DS
HM AW Artist & Watercolors *S/*DS
Show Results
AGS
ADGA
NDGA
DHI History
Age
DIM
Milk Lbs.
BF Lbs.
% BF
Pro. Lbs.
% Pro.
Height
Notes
1.9
31
2.7
6.4
4.6
20 2/8"
ODT
Bucks Does Kidding Schedule Kids