Dragonfly HLJ Remington *S
April 12, 2012
brown and white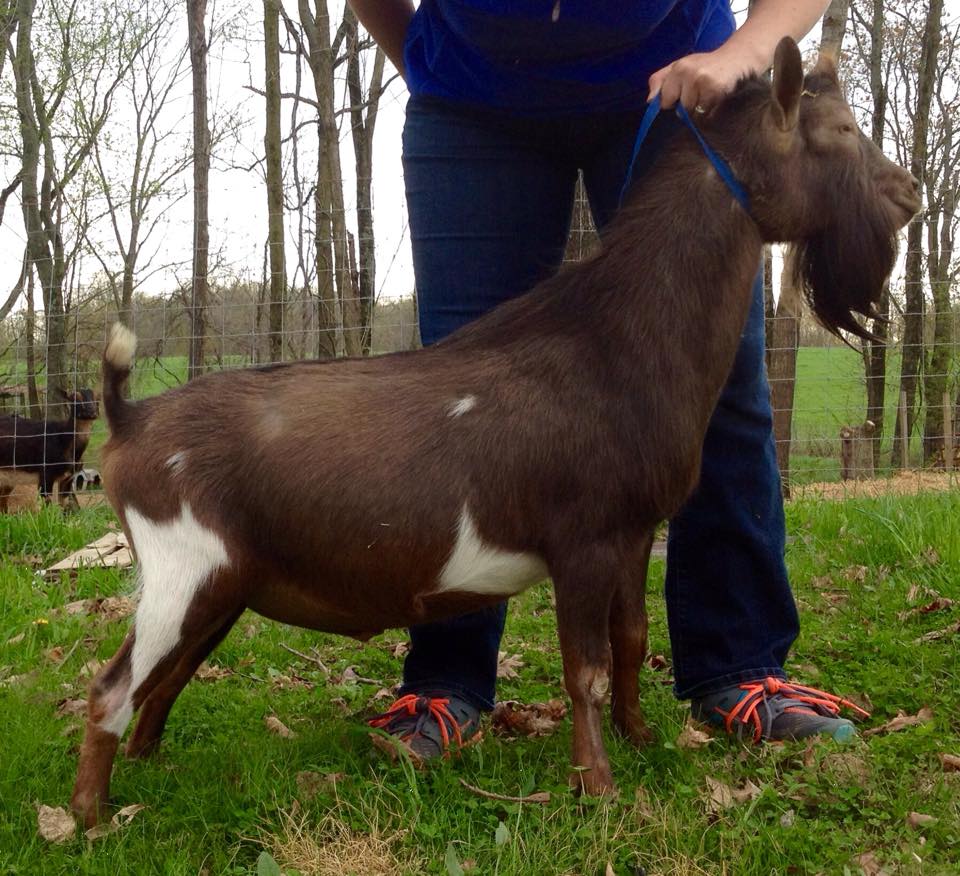 Remi 2015 not even brushed =)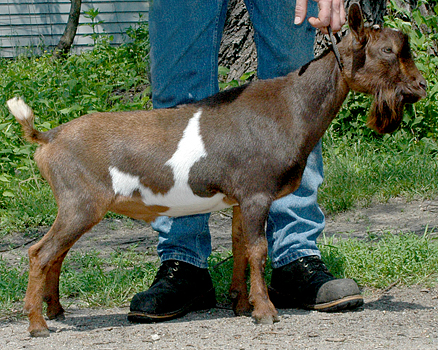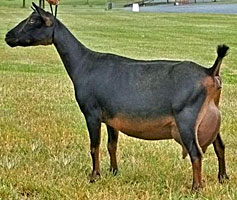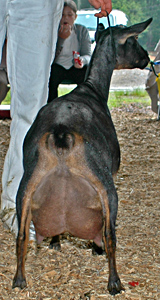 Remington's sire and dam courtesy Dragonfly Farm.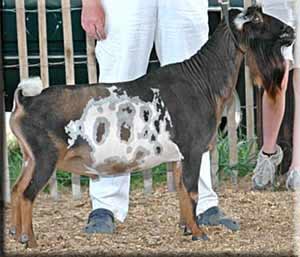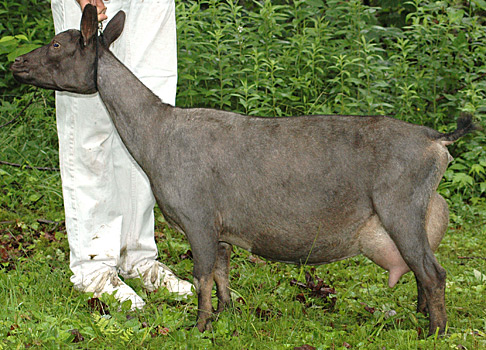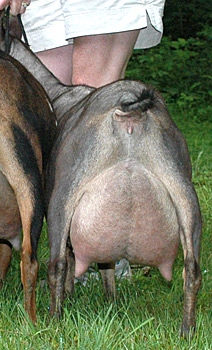 Remington's paternal grandsire and granddam courtesy Dragonfly Farm.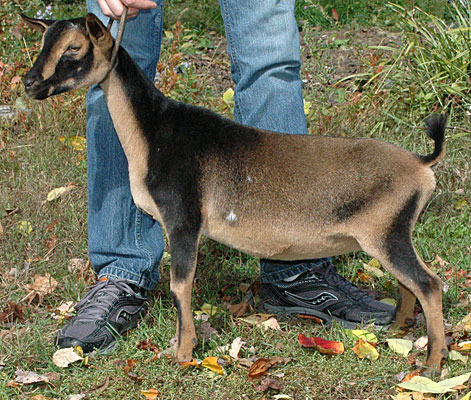 A paternal half sister at Dragonfly Farm.
Dragonfly HLJ Remington *S
Dragonfly HFX Hallelujah
MCH/CH Dawnland Tabby\'s Halifax
Rosasharn Tom\'s Water Tabby *S
Stonewall\'s India Wilkes
AR Twin Creeks AH Chiaroscuro 3*D E 91
PGCH/MCH Little Rascals American Hero S
MCH Twin Creeks BW Fantasea 2*D
ARMCH Flat Rocks Here for the Party *D AR 2027 \'E\' 91.1
Flat Rocks Buried Treasure
Flat Rocks Flash S \'E\'
Flat Rocks Treasure
Flat Rocks Party Time
Goodwood Maltese Falcon *S
Flat Rocks Celebration
Pedigree generated by PedigreeQuery.com
I'm sure after scrolling down this page to the point that you're reading this bio - there is little more that needs to be said. The mammary systems backing up Remington are simply jaw-dropping and if he can pass them on to his offspring, this buck will be quite the asset to our farm!
For the most part, Remington will be a complete out cross on our does. We have a very limited amount of Flat Rocks Gem, which you will find in Here for the Party's pedigree one time. We do have a bit more Baywatch and Twink's Pixie - but those are two of our favorite ancestors to have. We would happily line breed on any of those three...and likely will!
Look for Remington kids to hit the ground in the Fall of 2014 and forward!
Show Results
AGS
ADGA
NDGA
1 x 1st
1 x 1st