*B Sycamore SS Peg Valor *S
January 20, 2012
black with frosting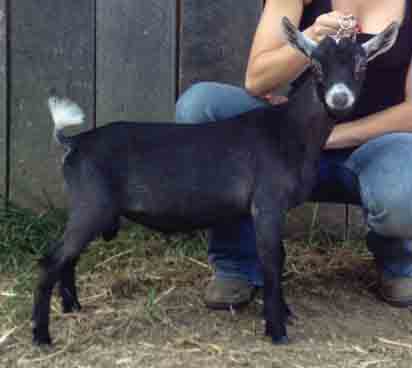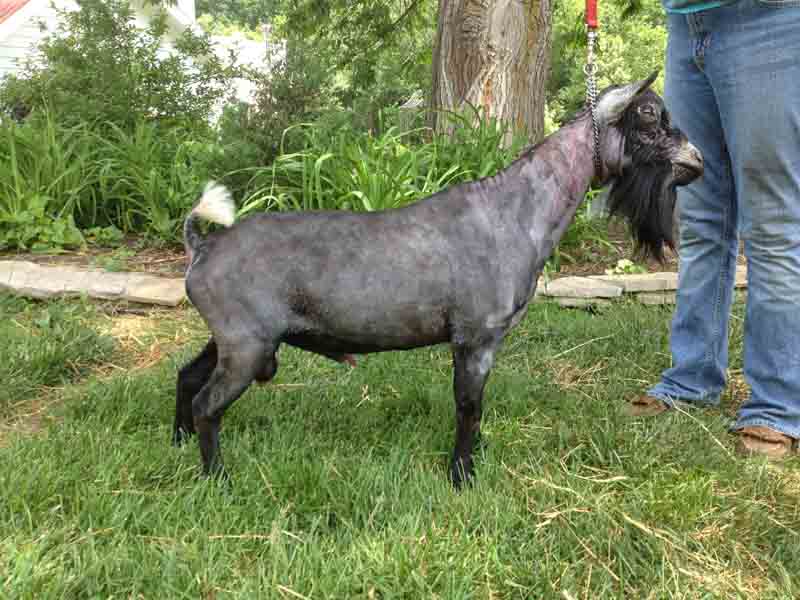 Valor as a junior buck and yearling buck courtesy Sinai Thunder.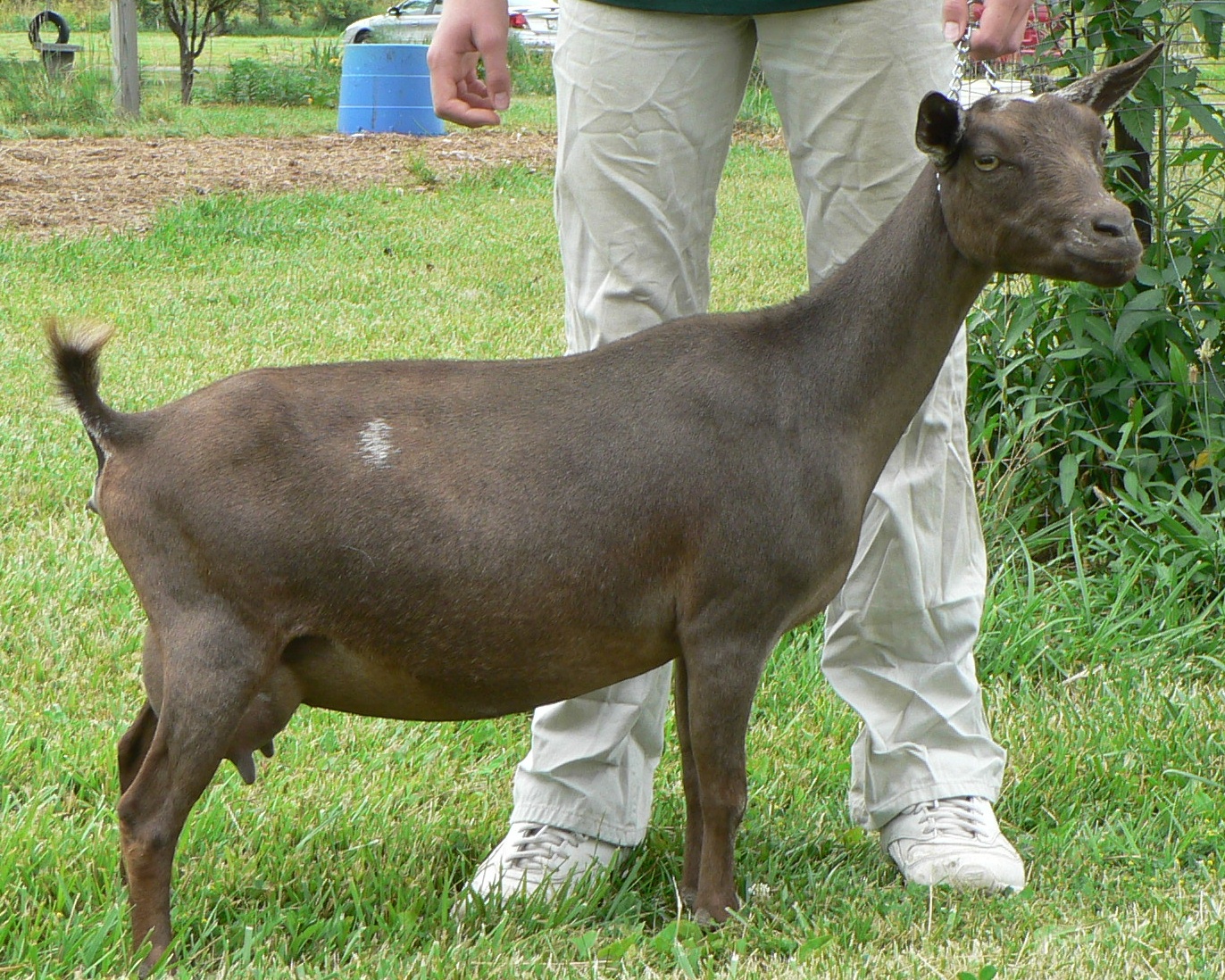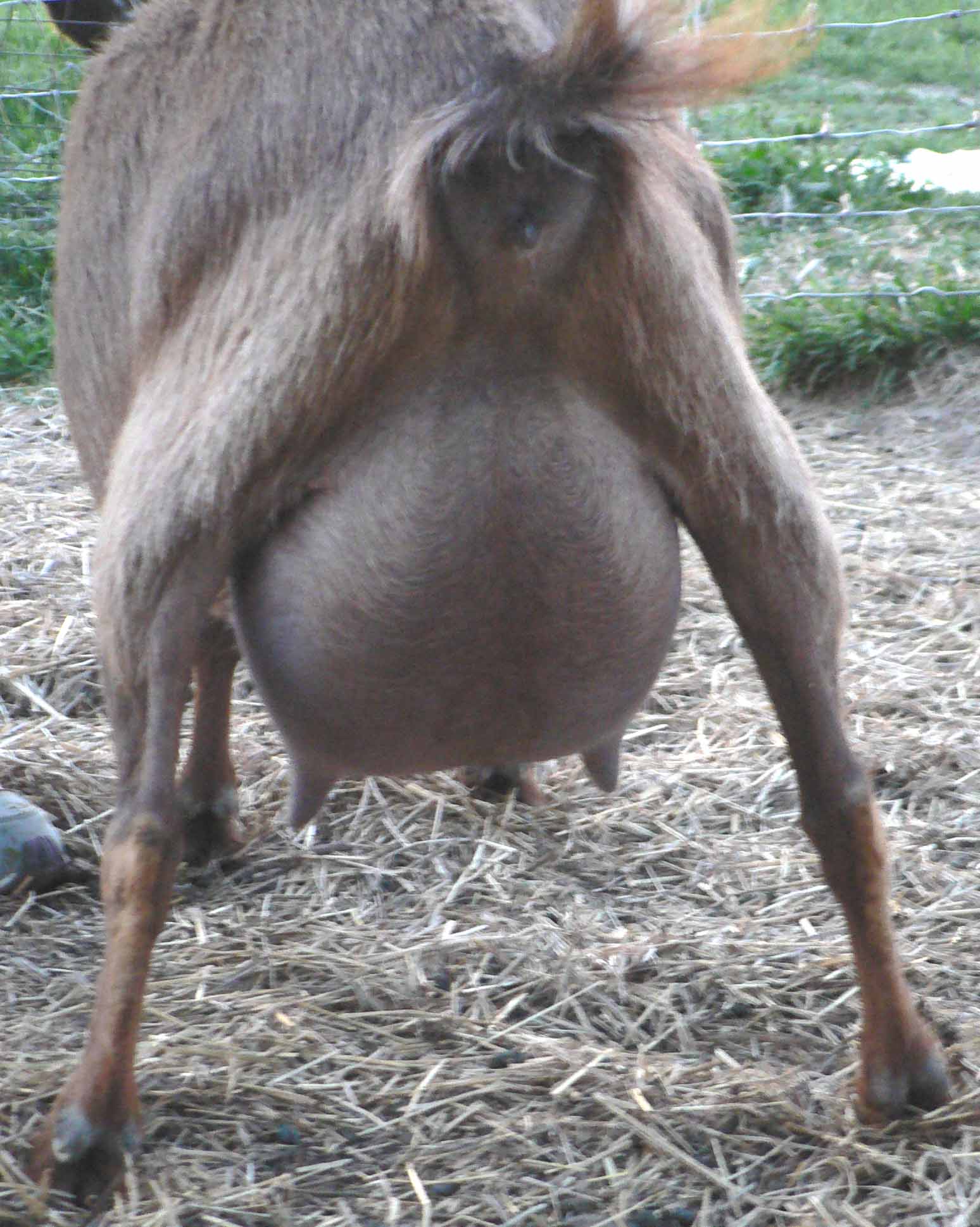 Valor's dam courtesy AOF.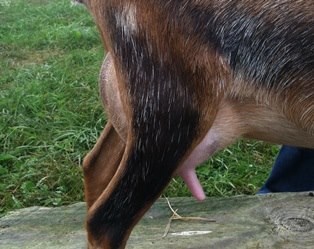 Valor's littermate sister's FF udder courtesy Sycamore Springs.
*B Sycamore SS Peg Valor *S
*B Rosasharn FS Pegasus *S E90.5
ARMCH Twin Creeks WB Fire Storm *S E91
ARMCH Goodwood Weisbaden *S \'E\' 90
ARMCH/CH Twin Creeks Mariri\'s Zinnia 4*D E
ARMCH Rosasharn\'s Eclipse 2*D 2*M EEEV91,E92.7
ARMCH Goodwood Tom Thumb *S EEE93
ARMCH Stonewall\'s Little Luli *D
ARMCH/GCH Twin Creek DJ Scandal 3*D 2*M VG (89.1)
Rosasharn\'s TL Don Juan *S
ARMCH Rosasharn Tiger L *S \'E\' B
ARMCH Rosasharn Guadalupe Moteada 3*D \'E\'90.4, 3*M VEEV 91
MCH/GCH Twin Creeks BW Fantasea 2*D, 1*M E90.7
ARMCH Twin Creeks BH Bay Watch *S \'E\' 90.4
ARMCH/PGCH Raha Acres Twink\'s Pixie *D E
Pedigree generated by PedigreeQuery.com
Now here's a pedigree to love and study! Valor's lineage is packed full of goats we like to focus on. His grandsire is ARMCH Fire Storm +*S - our own Fire Flame's sire. His granddam is ARMCH Eclipse 2*D 2*M whom needs no introduction. Drop down to his maternal lines and again you're taking a walk through Nigerian history. ARMCH Tiger L ++*S sired Don Juan...whom we used to own a doe by that had an outstanding udder. ARMCH Guadalupe Moteada 3*D and ARMCH Twinks Pixie *D...and of course ARMCH Baywatch ++*S.
All in all - Valor has FIFTEEN ARMCH/GCH/PGCH ancestors in his immediate pedigree!
We hope this buck will live up to his breeding. Expect his first kids here in 2014!
Show Results
AGS
ADGA
NDGA